5 Habits For The Perfect Remote Working Day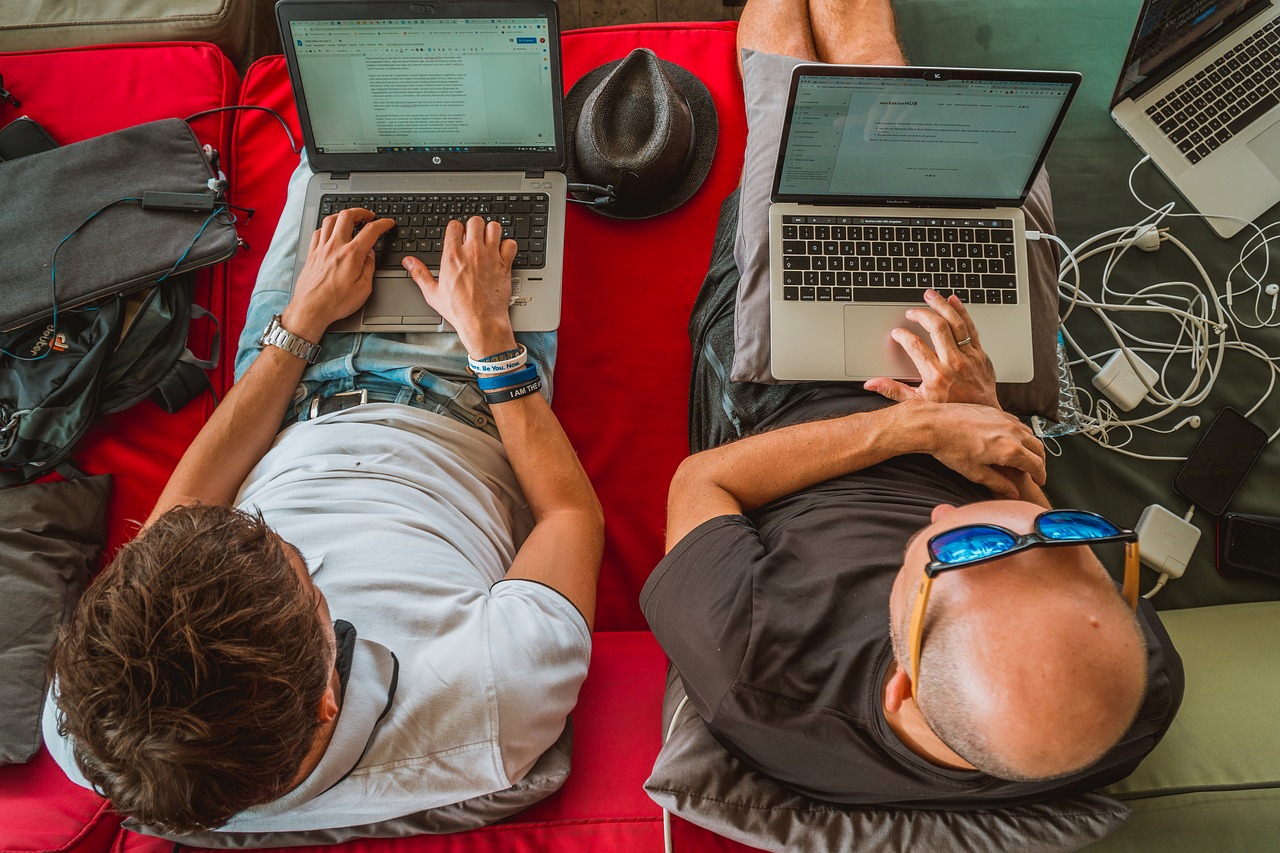 Remote working has, in very simple words, boomed in the last few years, but 2020 gave the 'work-from-home' status an obligatory feel. With COVID-19 dominating the news, conditioning our lifestyles and demanding modern adjustments within our working environments, the remote working day has transformed from an occasional luxury to a daily practice.
Whether the rush of the office is gladly avoided or missed for social and interaction reasons, your new home office needs to be as comfortable as possible allowing you to achieve the perfect remote working day. But what about your daily habits in the home office?
The biggest fear, for both employers and employees, is that working remotely may cause distractions and result in poor working conditions, eventually providing low quality work. There are tonnes of arguments for and against remote working and the productivity cycle attached to it. The ultimate solution, in a time when working from home is the ideal situation, is to employ habits that promote efficiency and productivity into your work routine.
Here are 5 habits to slowly infuse into your current workplace.
Stay professional
Inside or outside the office, staying professional is always the number one key to success. Staying professional doesn't necessarily mean that you'll need to slap on your million dollar suit or glam yourself up with a layer of makeup – especially if you're going to be looking at a screen in your make-shift office all day. Tidying yourself up for video calls does add that touch of professionalism – make an effort to show your employers, clients and even your employees that you care.
But professionalism is not only about looking the part. Talking the talk and getting the work done weigh in quite heavily too. Always remember to keep your communication flowing, stick to deadlines like your life depended on it and follow a realistic schedule. This will keep the ball rolling.
Communicate effectively
The biggest 'drawback' of remote working is the one-note-issue of 'communication'. If you have been working in an office and trying to get your foot in the remote working door, you've probably had the tedious conversation with your old-school manager who thinks it best for you to work from the office. Why? So that you are more available. Well… this is quite a contradiction.
Communication in our modern age is so swift and simple. A simple clatter on the keyboard and push of a button will instantly communicate a message; and most probably be attended to in a far more efficient manner. As long as you keep communication at the top of your list; you'll always be in touch with your team and even have a reference back to what was said when and by who weeks after you've had the conversation.
Effective communication can help with your professional image, decision making, business relationships, problem solving skills.
Stay motivated
It's so easy to get into a slump when you're working from home. The distractions of your home entertainment system, that cake in the kitchen, the liberty to stay in bed that little bit longer and even the fact that 'nobody' is watching; can trigger moments of laziness. The secret is to stay motivated.
Your morning shower, exercise routine and any other pre-office habits need to be kept. From things as simple as taking out the bins on time to making sure you have a clean shirt for the day – these are the simple things that can keep motivation soaring.
Another form of self-motivation is the inner force that drives you to be better and do better; it also has a lot to do with your willpower and determination on the job. Set goals, targets, aims and missions to give yourself the best working environment you can. In other words, be your own cheerleader.
Think like a manager
Apart from your new role as 'personal cheerleader' you will also need to undertake the duties of 'personal manager'. Without the constant in-person pressure of your manager's step-by-step egging on, you might not have the push you need to get a job done… unless… you give yourself that serious supervision.
Shifting your way of thinking from an 'employee' to a 'manager' might encourage you to look at situations differently; working on projects with a new frame of mind, achieving goals that were never on your list. This could be quite the learning curve for you; but eventually your way of doing things will gain efficiency and feel way more effective in your career.
Always think strategy, priority and consistency.
Plan your schedule
Planning your schedule is simply finding a way to realistically fill your day with deadline-sensitive work that falls under your responsibilities. Learning how to plan your time is an art form that can take years to perfect – but using the right tools can speed up the journey and allow for a super productive working environment that doesn't steal away all your free time.
First of all, a schedule should be somewhat flexible – when there's too much rigidity every imaginable distraction will crop up and destroy your plans. A great way to be ahead of the game is to give yourself some breathing space. If you have work due Monday, it's pretty unrealistic to work on it on Monday alone right? How about closing off the job on Thursday; giving it a final check on Monday and sending it out on time with zero stress whatsoever?
It's also really important to plan buffer time into your week. There will be 'emergencies' that stop you dead in your tracks, whether it's a burst pipe in the bathroom or a terrible migraine that you need to tend to; life goes on and the only way of beating the inevitable is to plan for it. Clear your Friday afternoons, lessen the load on Mondays or Wednesdays – allow yourself a catch up day.
All in all, there are a million and one suggestions that remote workers can share; but finding your own special recipe will allow you to make the most out of your day without stepping foot into the office nor pulling a weekly allnighter.