Timestead 2.4.5 Update Release – 09/05/2018
Unbillable Jobsheets
A new feature was introduced in this update where the administrator can set a particular jobsheet as unbillable. This will change the status of the particular jobsheet to 'unbillable' so that it would not be able to invoice it further, and it can also be hidden from the jobsheets list.
To set a jobsheet as unbillable go on the Jobsheets menu, open the jobsheet that you want to set as unbillable and click on the "Mark as Unbillable" button. Confirm your action and the jobsheet will be flagged accordingly.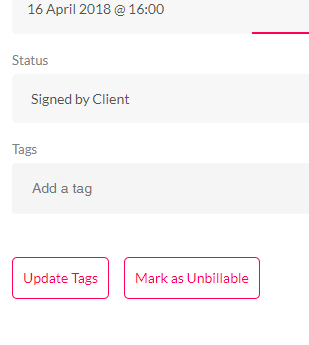 From the jobsheets list you can see filter on or off whether you want to see the unbillable jobsheets in your list or not, from the tick box at the top.

General Performance Update
The packaging process of the application has been optimized in this update. This means that we have improved yet further the performance of the first load of the web application by 28%. This is visually noticeable in slow connections especially on mobile devices.