It's time to get the vacation you deserve! 5 tips to manage your team when on holiday
You've surely heard all of those Spotify adverts that blast through your car stereo on full volume, just after you've heard your favourite song! The one that strikes a real nerve is the "it's your time to relax" advert claiming that you've worked hard for your time away from the office and that the lack of on-demand music is a real buzz kill when you're trying to chill on the beach somewhere in the Caribbean. Well, that's only the tip of the iceberg if you've not set out a clear plan for your colleagues while you're away enjoying the sun.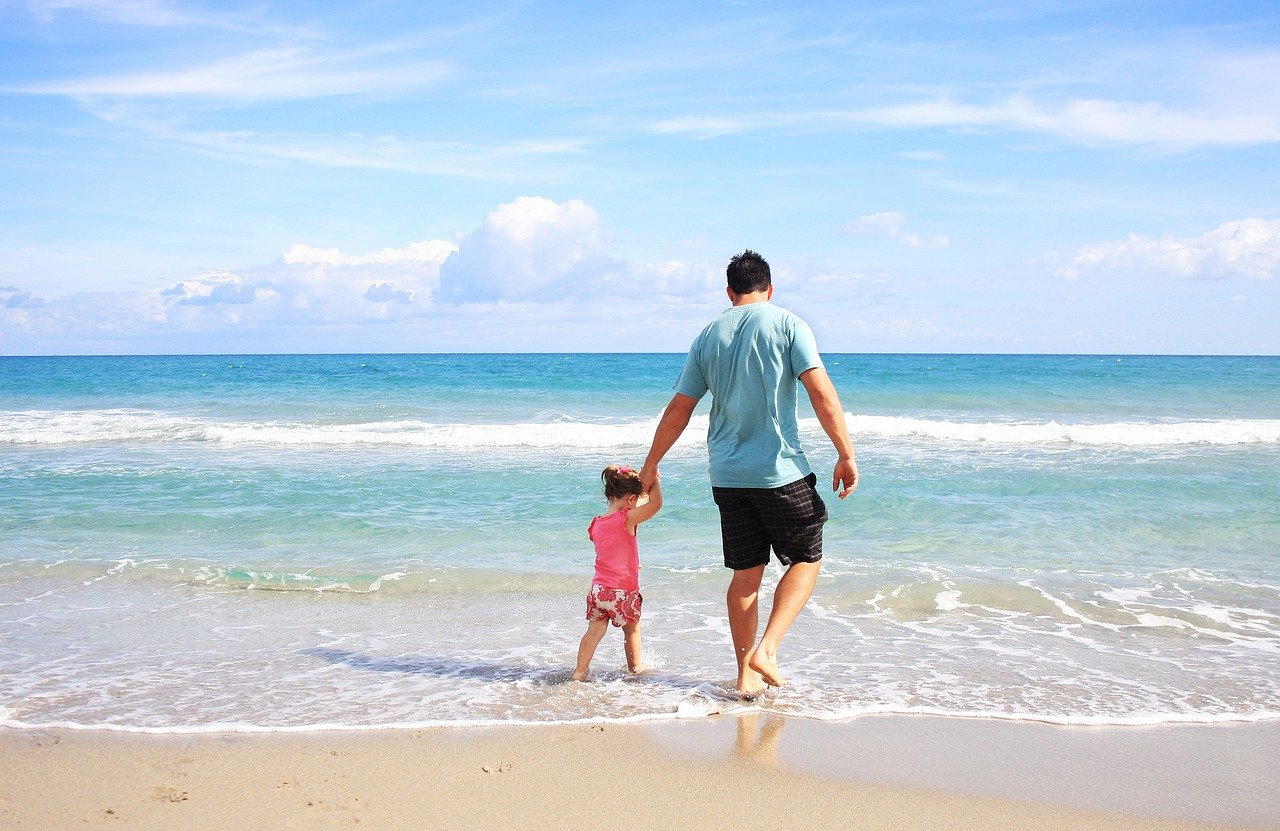 Vacation anxiety is no joke; especially if you're high up in the company. There's a whole lot of trust that needs to be instilled in the office you've set up to ensure that your vacation time serves its true purpose. Although the fear of something going wrong will never truly disappear; there are a few ways you can take the worry down a notch; here are five techniques you can try out before booking your next flight out of the country:
General Delegate
Think of your team, scan their resumes, evaluate their work in recent months and then take an even deeper look at their character. Are they reliable? Are they determined? Are they hands-on? Are they respected by their colleagues? Are they ready to fill your shoes for a short spin? Well, if there's one colleague in mind that hits all the targets, you've probably found your fill-in for the time you're away on vacation.
While it might seem like a symbol of appreciation to you, make sure you ask your delegated office member if he or she is up for the task. Just because you see it as a great opportunity, they might hate the idea of steering the ship, even if it's for a short while – in turn doing a lousy job of it, simply because their heart's not in it.
Should your chosen candidate agree; be sure to give some training before and ensure that their standard roles are shared among the rest of the team. Give them a few days to settle in while you're still in the office, allow your stand-in to shadow you for a few days; your routine and technique is one that should be clearly understood.
Expected Communication
There should be quite a fair deal of planning before you hit the pool; you'll need to think of your reaction to certain situations and let your stand-in know what you plan to do and how you'd tackle it. Possibly, the primary 'situation' you'd need to clarify is 'what constitutes an emergency?' Running out of printing paper is by no means an emergency, but if you're a printing press that needs to prepare a magazine run due for publication in 2 days, it's kind of pressing and action is definitely required. The severity of your office problems greatly depends on the nature of your business so this will need to be trashed out quite seriously.
Something your stand-in might not be quite clear on is where their authority stops and yours starts. For example; if, during your absence, a fireable offence takes place – Ken in Marketing shared confidential information with a competitor or client and he's been caught out. Who's to fire him? Or maybe a trusted member of your team, the Head of Copy for example, an employee who's faithfully been with the company for years; points out some flaws that your stand-in is unsure how they should be dealt with. Can your stand-in get in touch?
Finding solutions for all these nitty gritty situations will make the transition far easier for you and the team.
Boundary Builder
This boundary building activity for you and your stand-in is vital to a healthy break that will restore your energy, vitalise your creativity and productive skills as well as give you that mental break you need every now and then. But what about the boundaries you're to create with yourself? Yes, you need to create boundaries for yourself!
Just like you have a routine when you're in the office, you'll need to create a routine when you're not bound to an office desk. Make it easy, doable and realistic. A quick email check first thing in the morning, before the family's dressed will ensure you're not taking away any quality time from your loved ones. Another check-in after the office's lunch break might be a good time to touch base.
One thing you need to be sure of is, if you spend the entire trip glued to your phone, you can bet that your family is not going to be too happy with you; you will not have relaxed at all and your colleagues are probably going to feel like they have two bosses in your 'absence' – either way it doesn't make much sense. Take a step back; everything will be fine.
Keep Connected
We live in a world that is constantly updated; constantly fed with information that communicates the progress and status of a project, a task or even an email sent. Whatever tool you use; make sure you have access to the platform from your phone – a quick check here might not even need you to make that afternoon phone call.
This should be a replacement for the extra communication needed not an addictive 'refresh-every-twnety-minutes' kind of activity. It should be a reassurance that everything is running smoothly; with gentle nudges accessible should tardiness take over the office while you're away. But also know that your stand-in; should you have chosen well; will not let this happen.
Easy Hangouts
Just like you encounter hangups in a work day, your stand-in might find a brick wall blocking the team's path. And just as you would turn to a trusted colleague to find a solution, your stand-in might want to clarify some matters with you before taking the final decision.
Sometimes these decisions might be urgent and you'll have to pause your fun to help out immediately – but there will also be times when an informal meeting will suffice. Hop onto your favourite chatting platform and trash out the problem until you're both happy with the solution.
The trick here is to make sure you're not constantly on your phone when the ship is running smoothly; you should leave that communication for when chaos strikes. Your family will appreciate it. Go one step further and turn your smartphone off if you need that quality time; memories made on vacation are far more valuable than a minor office dilemma.
These 5 steps will help you in the transition of a helpless manager to a trusting co-worker. It's not a matter of stripping your power and presenting it to a colleague on a silver platter for a week or two – ultimately, enjoying your free time outside the office, whether you're on holiday across the globe or spending a day at the beach with your family, is all about trust. It's as simple as trusting the right people to get the job done.
It's probably not the world's most reassuring advice when you're got quite a substantial amount of money, your reputation and your overall well being on the line, there will be times when you take the reigns and cut your 'fun-time' short; but they will be outshined by the smooth sailing you've inspired in your team. Take the back seat sometimes and let your team show you why they're still around. Vacation anxiety can be reduced if you trust in your team.