How often should a company hold a team building event?
Every since you've shifted to Timestead for all your time logging and job management needs, your team seems to have a lot more time on their hands; freeing them up to give their 100%… hey, they're even socialising a little more, right? Well that's great! It's exactly what we wanted to create with Timestead; an efficient team of hard workers focused on loving their jobs and not handling paperwork – we also wanted to free up all those at C Level to notice the joy in the office! You're welcome!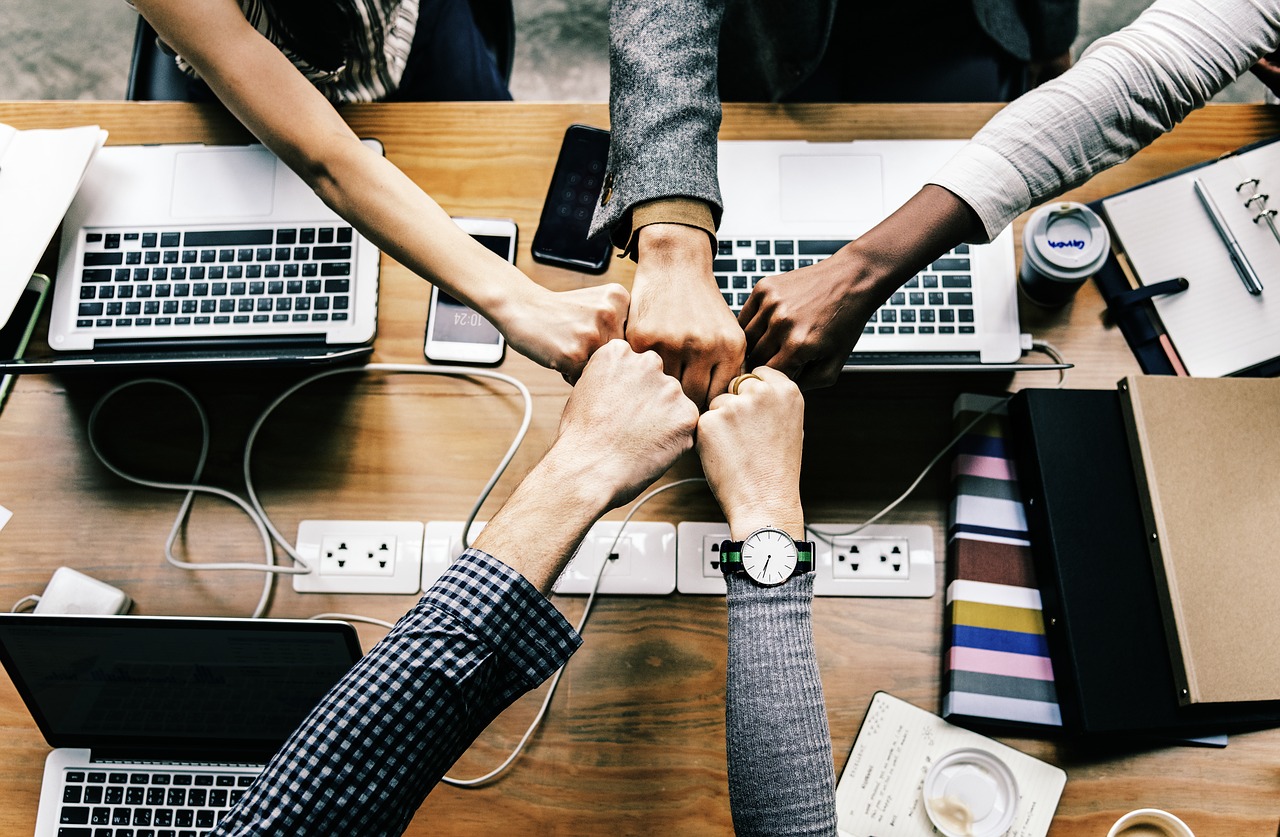 Now… how can you make the most of this water cooler fraternising? Hold a team building event of course! But why?
Team building events are a great excuse to get the entire office together outside the office for some good old fashioned 'teamwork'. Disguised in many a form, team building events usually feature activities that bring colleagues together for a spot of fun! But little does your staff know that with every activity comes a strategy that is hoping to bring them together in one way or another.
From obstacle courses to escape room scenarios, sports events or company quizzes, creating a buzz in the office is always a positive thing, especially when handled with care and attention to each player on your team. Picking up on your employees greatest talents could lead you to fully guide them into professional maturity – so invest in learning what your employees need to grow and turn it into a team building process.
There will always be the bubblier characters in a workforce, as well as the shier crowd, the know-it-all and the complainer who probably won't be part of your team for too long. But getting all these personalities hyped requires balance. Team building events shouldn't happen too often, this will annoy the introverts of the group and possibly even get in the way of the cool kids' social schedule. Neither should team events be too random and far apart – consistency is what brings trust and loyalty, so there needs to be a happy balance.
The best time to hold a team building event is when a new member joins the team, or when two teams are due to merge for a project. The reasoning behind each event is that connections need to be made, professional relationships need to brew, and no matter how friendly the office may be, nothing quite sets friendship in course like a classic Friday night bar.
Team building events might also be useful if your department or a specific team within your department is struggling with certain issues, such as communication, deadlines or general problem solving. Choosing the right goal and pairing it with the best activity is a clear choice in making the most out of your team's success.
When planning team building events, keep these 3 top tips in mind:
Avoid busy seasons: it's no use organising an event when all your team can think about is their pending list of designs, their overdue copy and the broken tech waiting in their workspace.
Get the day right: while Friday might seem like the most obvious day, you're stepping in on people's weekends there; they might have had plans away from home that weekend (or every weekend), weekends are not generally for work gigs. Wednesday aka Hump Day, might be a better option, or perhaps Thursday!
Ask around: to emphasise the above, why not ask your colleagues or employees what they'd like to do and when they'd like to do it. Possibly, even prepare two or three options and cast a vote! Fair is fair.
It's true that some members in your team might not even need the team building activities, they get on so well in the office and get the job done right. Notice such efforts and encourage your star staff to integrate others into their groups, you never know… this could result in an absolute dream team!