5 Advantages of Coworking Spaces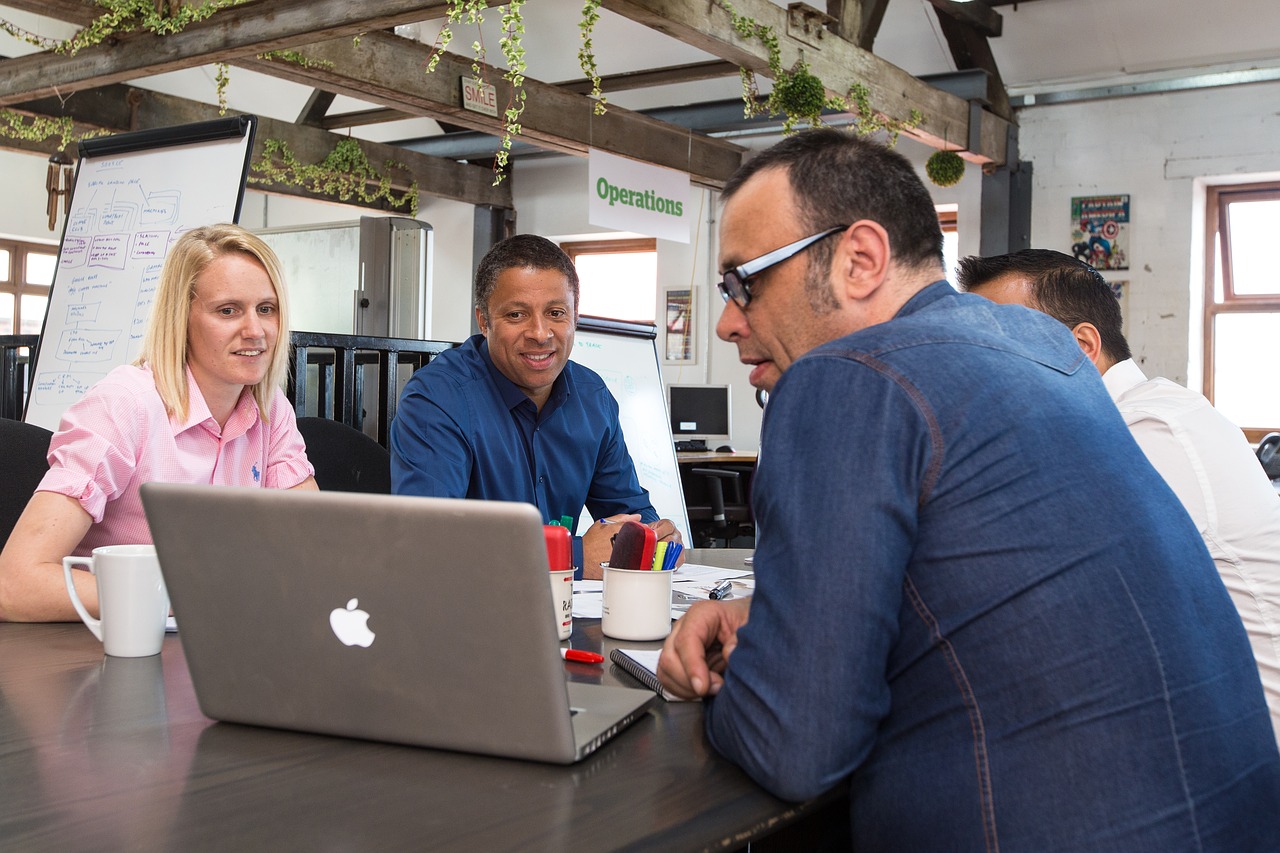 Our working habits are constantly changing, some of us think that working from home or working remotely is the ideal solution to striking that coveted work-life balance. Others need that break from home, where the office is seen as a zone for hard work and home; a place for relaxation. There's no right answer; it's just about finding your rhythm and perfect space for ultimate productivity.
Working in offices in this modern professional life usually signifies an open plan layout where multiple worker bees type away in a large area set up with a desk, phone, desktop or laptop and a common kitchenette area. Again, here many people roll their eyes at the fact that they will be working in a clustered space, while others find the excitement in working closely with their colleagues or professionals in their line of work.
What is coworking?
Coworking is a business service model that encourages individuals to work together in a shared office space. This concept allows for independent and collaborative work – finding the balance between being a leader, and a doer and a team player.
Whether you're self-employed, a freelance worker or a telecommuter, shared work spaces might be a great tool to improve your productivity and allow you to network with people in your line of work.
What are the benefits of coworking?
If you're the type of worker who connects their wireless Bluetooth headphones to their Spotify account, the minute they sit at their desk, only to remove them reluctantly when your colleagues rudely interrupt you; you might want to have a look at these 5 advantages of coworking spaces; maybe they can change your mind.
1. The power of networking
Networking is one of the most valuable assets for a self-employed individual. While not every business person will shine in their networking skills, meeting potential connections in your line of work on a regular basis will greatly improve your business opportunities.
Long term connections are encouraged with familiarity. A simple chat about what you do while pouring your second cup of coffee for the morning might introduce you to the right people who need your expertise. It might also connect you with a great asset to join your growing team.
2. Give loneliness a break
There are so many perks to working from home or working independently in a coffee house; but it sure does get lonely, day in day out. Although your clients may get in touch with you via email, video, phone or chat, it's not quite the same as talking to someone in the same room.
Interacting with other people, when your professional life is not confined to a company office, is quite seldom. Setting up a temporary office in a coworking space will increase your human connections and give some more joy to your day.
3. Finding your zone in a coworking space
It's great to work with other human beings, but we all know that peace and quiet is sometimes exactly what you need to achieve a task. Finding your zone in a coworking space is far from impossible. If you're looking for a no-noise area, individual spaces can be used for private calls or video conferences.
It's all about making it work with what you have – a coworking space can offer this too.
4. Flexible hours and cost
We may think that using a coworking space is a 'waste of money' – you have a good internet connection at home, if you don't have a suitable office space, a make-do set up can be arranged and you have unlimited access to your kitchen. Great right? Well…
Working from home provides the dream of flexibility – but sometimes that backfires to flexibility to work from bed, in your PJs and totally unfocused. Coworking spaces allow for flexibility but all within a professional environment.
Working from a café may generate quite a routine of unhealthy habits. Those three coffee shop cappuccinos per day will add up soon, so will the lunch and snack array. Coworking spaces generally provide coffee and water and have reduced prices on meals. Snacks are sometimes included too.
5. Remote access in coworking spaces
The greatest part of a coworking space is that it's always there. The WiFi, the coffee pot, the printer, the clear desk, the productive environment. The people around you might change, but your space remains the same; zen-zone where your only focus is getting a job done!
This point of access brings structure to your day and allows for the joys of flexibility and the perks of constant access.
Coworking might be the solution you need to bring that work-life balance back on track. Imagine getting to a working environment where you are in charge of your day, with zero distractions and nowhere your mind can stray to. That solution is coworking.